In 2012 when the organization met its non-profit status, they decided to change the name to their original vision as the Sarasota Music CONSERVATORY.
Sarasota Music Conservatory is located downtown Sarasota and distinguishes itself from other private music schools in the area by its thourough curriculum and the professional level of its faculty. Each member of the faculty is a professional performing artist and has diplomas and awards from the most prestigious schools in the world. (Julliard School of Music, US, Royal College of Music, UK; Boston Conservatory, US; Montreal Conservatory, Canada; Manhattan School of Music, US; Cleveland Institute of Music, US; Curtis Institute of Music, US, Moscow P.I. Tchaikovsky Conservatory, Russia, etc.)
With a faculty team always growing, SMC now offers private lessons for most instruments and styles, and is now proud to offer Adult Programs as well as Early childhood music classes. Our students come from all over the Suncoast and most have won local and national competitions, and were awarded multiple scholarships.


Our mission
Sarasota Music Conservatory is dedicated to providing the highest standard of music education and performance programs to the children of our community.
Through private lessons, master-classes, recitals and interaction between world class professional musicians and aspiring young talents, we bring to the community the only Music Conservatory in South West Florida.
We engage and inspire music students through excellence in educational, artistic and cultural programs; and nurture talent, self-confidence, and discipline through the learning of music.


World Class Faculty
Jennifer Best Takeda, Violin
Currently Assistant Concertmaster of the Sarasota Orchestra, Jennifer holds a Bachelor of Music degree from the North Carolina School of the Arts and a Master of Music degree from Manhattan School of Music.
Jennifer's vast orchestral experience includes performances with The Florida Orchestra, Kennedy Center Opera House Orchestra, North Carolina Symphony, New World Symphony, Naples Philharmonic, New York Chamber Opera, National Repertory Orchestra, National Orchestral Institute Orchestra, Spoleto USA Festival Orchestra.
In recent summers, she has performed with the Sun Valley Summer Symphony, Santa Fe Opera, served as Associate Concertmaster and faculty of Eastern Music Festival and served as Concertmaster of the Crested Butte Music Festival.
Luisa Bustamente Ruben, Cello
A Julliard graduate, Luisa has taught at the New World School of Arts, the Westchester Conservatory in NY, and at her own music private studio in Miami. Relocated to Sarasota, Luisa is now accepting students of all levels through SMC.
Luisa began her music studies in Caracas, Venezuela. She was awarded a full scholarship from the Venezuelan government to attend the Julliard School of Music in New York City. Her teachers have included Harvey Shapiro and Channing Robbings among other top professors.
Luisa has performed in several chamber music festivals and, while in New York, she was invited to participate in major tours with the New York City Opera and the Metropolitan Opera. In the South Florida area she performed as a freelance cellist for all major orchestra associations, including the Miami City Ballet as principal cellist, the Florida Grand Opera Orchestra, the Florida Philharmonic Orchestra, the Florida Chamber Orchestra, the Florida Orchestra and the New World Symphony.
In 2014, Luisa became the Principal Cellist of the Venice .
Lena Cambis, Violin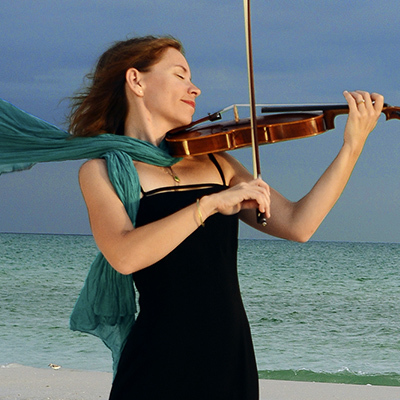 A native of Montpellier, France, Lena started her violin studies at the age of 4.
At age 6, she was the youngest student admitted to join the National Conservatory of Music of Montpellier to pursue violin, chamber music, voice, and solfege studies. Graduating solfege at age 11, she won the Conservatory's Gold medal award in violin and chamber music at 17. Lena went on to pursue a Bachelor of Music degree in Violin performance at the Royal College of Music in London under the tutelage of Dr. Felix Andrievsky. As an RCM student, she played with the Royal String Ensemble, performing regularly for royal and official events, became concertmaster of the "Orchestre Philharmonique Europeen", and won the 2nd prize at the International Violin Competition in Viterbo, Italy. Lena started teaching at age 15 at local music schools and the National Conservatory in Montpellier. She has performed all over the world, with many European orchestras and chamber groups and played at many prestigious halls such as the Royal Albert Hall, Salle Gaveau, and Opera Garnier. In 2000 Lena moved to Florida, where she is a member of the Sarasota Orchestra. In 2008 Lena co-founded the Sarasota Music Conservatory. With 25 years of teaching experience, Lena has guided most of her students from a young age through their college endeavors. She specializes in competitions/auditions preparation, and prides herself in developing well rounded musicians on and off the stage.
Stephen Fancher, Piano
Originally from central Connecticut, Stephen earned his bachelors and master's degrees in piano performance, studying piano at the University of Connecticut, Trinity College of Music in London, England, and at the conservatory at SUNY Purchase in New York. Stephen has been in Sarasota since 2012, relocating from the New York area where he was active as a musician and teacher. Having been awarded Stamford Connecticut's Teacher of the Year in 2012, he was the general music and chorus teacher at Julia A. Stark Elementary School for eight years. Stephen decided to transfer his skill set as teacher to the field of finance, working as a financial advisor with the Mariash Lowther Group at Merrill Lynch from 2012-2016 and now works at the Sarasota Opera as their Development Officer. Stephen has been giving private piano and chamber music lessons for over twenty years and is very excited to be on faculty at the Sarasota Music Conservatory. He has been very active in the arts community in Sarasota; sitting on the board of the Artist Series Concerts, the Sarasota Music Conservatory, as well as performing the role of assistant conductor for Key Chorale.
Meghan Jones, Violin
Meghan is currently the Assistant-principal violin of the Sarasota Orchestra.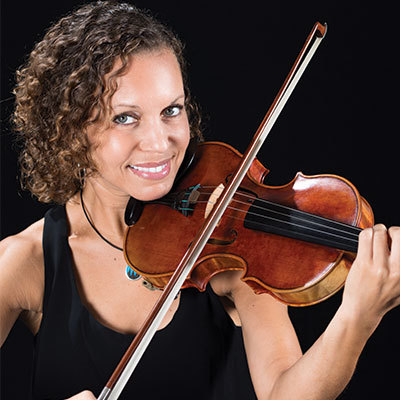 Originally from Edina, MN, Meghan earned her Bachelor's of Music at Northwestern University as a student of Gerardo Ribeiro and her Master's of Music at Boston University as a student of Peter Zazofsky. Prior to her position in Sarasota, Meghan performed as a member of the New World Symphony and the Charleston Symphony Orchestra in South Carolina. She has also performed at the Breckenridge Music Festival in Colorado since 2002. Other festival performances include Tanglewood, the National Repertory Orchestra, Spoleto U.S.A. and Encore School for Strings.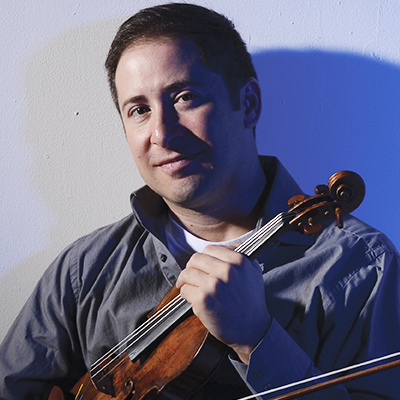 Daniel has been the concertmaster of the Sarasota Orchestra and violinist in the Sarasota String Quartet since 1998.
He is also the assistant principal second violinist of the Santa Fe Opera orchestra.
He has played as concertmaster of the New World Symphony (Miami Beach), Spoleto (Charleston) Festival and Erie Philharmonic. During the 2001/02 season, while on sabbatical from Sarasota Orchestra, Daniel was the assistant principal first violinist of the Malaysian Philharmonic Orchestra in Kuala Lumpur.
Daniel received his Bachelor's and Master's degrees from the Cleveland Institute of Music as a student of Donald Weilerstein and David Updegraff.
From classical to popular music, rock and jazz, Gil S. Katz's diverse abilities have led him to perform in a wide spectrum of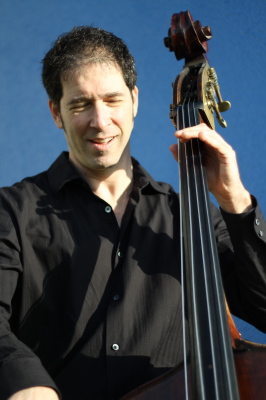 music. Since his debut at the age of 14, Katz has performed with various symphony orchestras including Rhode Island Philharmonic, Naples Philharmonic, and Florida West Coast Symphony
During his Bachelor of Music degree at University of Southern California, Gil appeared as guest soloist with Deutsches Kammerorchester. He then went on to complete his Master of Music degree on a full scholarship at Boston University with Ed Barker.
In the recording studios, Gil has worked with such artists as Barbara Streisand, Barry Gibb and John Secada.
Gil has performed at numerous music festivals, including Tanglewood, Aspen aCabrillo Festival of Contemporary Music. Currently, Gil is Principal double bass with Sarasota Opera and Utah Festival Opera and is working on has a performing duo with his wife, cellist Nadine Trudel.
Milene was born and raised in Brazil and started playing violin at age 4.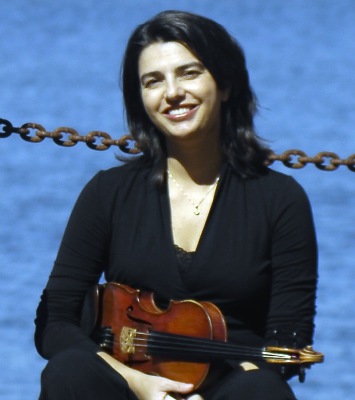 She holds a Bachelor of Music in Violin Performance from the Federal University of Rio Grande Do Sul in Brazil. Her impressive resume includes an Arts Diploma from the Freiburg School of Music, Germany, a Master Degree in Violin Performance from Carnegie Mellon University, and a Graduate Performance Degree from Hartt School Of Music in Chamber Music. Currently Milene is in the violin section of the Sarasota Orchestra and the Sarasota opera, and plays as a regular sub for the Florida Orchestra in Tampa, FL. Milene has given Masterclasses at the Federal University of Santa Maria in Brazil, and has been on Faculty at the Wintergreen Music Festival, Virginia. With over 20 years of private teaching experience Milene teaches students of all ages and levels
Currently Principal cellist of the Sarasota Orchestra, Jake was described as having a "vibrant,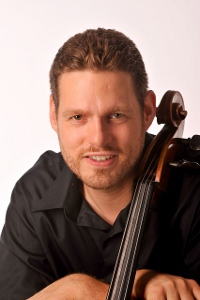 decorous style", "timbre...velvety", and a "gutsy sound" by the Memphis Commercial Appeal. Jake has performed across the US and Europe, in China, the UK and Argentina, and most recently as soloist with the Orquesta Filarmónica de Honduras. Jake won distinction in competitions such as the Masterworks Festival Concerto Competition, the National Federation of Music Clubs Student Auditions and the Fischoff National Chamber Music Competition. He studied with Carol Ourada in Wheaton and Hans Jorgen Jensen at Northwestern University before taking his Masters of Music performance from the Cleveland Institute of Music with Stephen Geber. Jake held the position of Principal Cellist of the Memphis Symphony Orchestra before moving to the Chicago area and has been on faculty of the Wheaton College Conservatory. Jake performs with his wife Hannah (harpist) as the duo 51 Strings and live in Bradenton with their 6 children.






Sean O'Neil, Violin/Viola
A native of New Orleans, Sean began violin studies at the age of five with Doris Ballard Hansen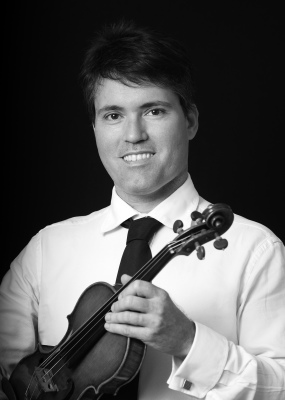 . He studied at the Interlochen Arts Academy and the Encore School for Strings, where he was a pupil of Robert Lipsett.
Sean pursued a Bachelor of Music degree from the University of Wisconsin-Madison, where he studied with esteemed violinist Vartan Manoogian. He was a fellowship member of the Strelow Graduate Strng Quartet studying under the Pro Arte Quartet. Sean's past professional experience includes the Louisiana Philharmonic Orchestra, the Cleveland Pops, Cleveland Chamber Symphony, as well as the Akron and Canton Symphonies as assistant concertmaster. In the summers, Sean has taught and performed at prestigious festivals such as the Breckenridge Music Festival, Western Slope Music Festival, and Point Counterpoint Chamber Music Camp. Sean moved to Florida in 2002 where he is Concertmaster of the Venice Symphony, member of the Sarasota Orchestra's violin section and 1st violin of the Venice Symphony String Quartet. Sean performs regularly with The Florida Orchestra, the Naples Philharmonic and most of the area's professional musical organizations.
Sean has 25 years of private teaching experience, and has been a mentor for his students from the start of their journey to their College years. Sean is co-founder of the Sarasota Music Conservatory.




Tom Purviance, Piano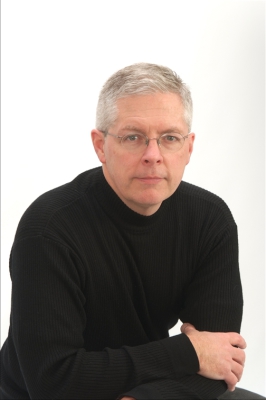 Thomas was educated as a classical musician and received his undergraduate degree in Piano Performance (Magna Cum Laude) from Westminster Choir College and a Master of Music Degree in Music History from Temple University
He pursued additional graduate study in Voice from the Philadelphia College of the Performing Arts. As a pianist, he performed in the United States and Europe and was an Artist Faculty member at the Westminster Choir College Conservatory.




Ryan Rice, Flute
Ryan holds a Doctor of Musical Arts degree from Rutgers University.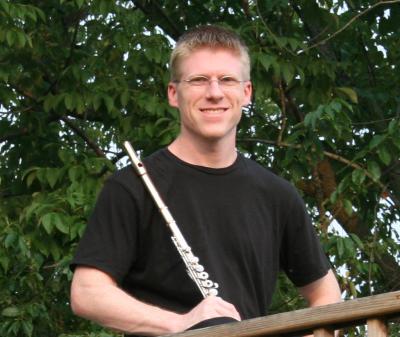 A native of Louisiana, Ryan also earned a Master of Music degree from Yale University and a Bachelor of Music degree from the University of Louisiana at Monroe. In 2002, Ryan was awarded a Fulbright scholarship to study flute privately for one academic year in Paris, France with Philippe Pierlot. Ryan has held principal flute positions with the Midland Odessa Symphony and Chorale, Boise Philharmonic, The Florida Orchestra, Sarasota Opera and the Louisiana Philharmonic among others. Additionally, he has performed with the Sarasota Orchestra, Orlando Philharmonic and as guest principal flutist of the Oregon Symphony. Having a great deal of interest in sharing the knowledge he has accumulated, Ryan has held Instructor of Flute positions at Odessa College and the University of Texas Permian Basin, as well as at the New Orleans Center for the Creative Arts, and has been serving as Interim Instructor of Flute at the University of South Florida. Outside of music, Ryan also pursues aviation and is a commercially licensed pilot of both single and multi-engine airplanes.


Laura Stephenson, Clarinet
Laura is currently the Second Clarinetist of the Sarasota Orchestra.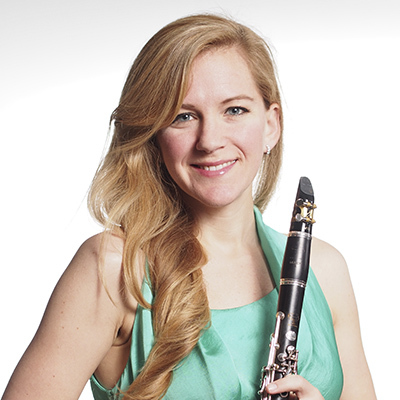 Laura has an extensive performance resume including ochestras such as Cincinnati Symphony, Pops & Opera orchestras, Alabama Symphony, Kansas City Symphony, Naples Philharmonic and The Florida Orchestra. Laura was a student of Franklin Cohen at the Cleveland Institute of Music. She holds a Bachelor's of music degree from the Juilliard School in New York City, (where she studied with Charlie Neidich and Ayako Oshima) and earned her Master's from the University of Southern California in Los Angeles, where she studied with Yehuda Gilad.




Nadine Trudel, Cello
Nadine is currently Principal cellist of the Sarasota Opera and member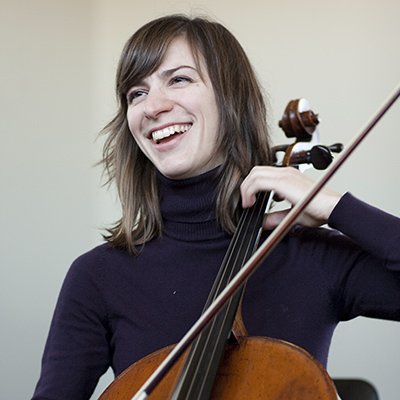 of the cello section of the Sarasota Orchestra. Before moving to Florida to join the Florida Philharmonic, Nadine Trudel held a position in the Boston Ballet Orchestra and performed with several New England ensembles as well as the Pittsburgh Symphony.
A native of Montréal, Québec, Nadine attended the Conservatoire de Musique de Montréal. She earned her Master of Music degree at the University of Southern California. Nadine and her husband Gil Katz have a performing cello/Bass duo called Nona.
Former Opera Director and Voice Teacher at the prestigious Pennsylvania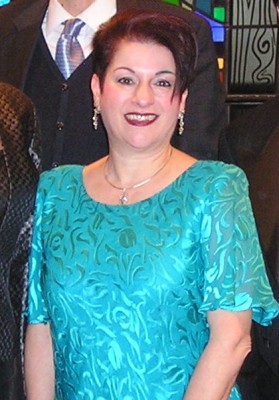 Governor's School for the Arts for 32 years and at the college level for 29 years, Diana was called "one of America's finest vocal pedagogues" by international opera star and voice teacher, Mija Novich. Diana's performance career has included 300 recitals/operatic presentations/oratorio performances and a duet recital at Carnegie Hall. Her past and current students have sung and won awards worldwide and are on the rosters of the Metropolitan Opera, Covent Garden, Berlin Opera, La Scala, San Diego Opera, Rome Opera, etc. and are on Broadway.
www.voiceteacher1.com
Gwen Wahman performs with Jazz luminaries and i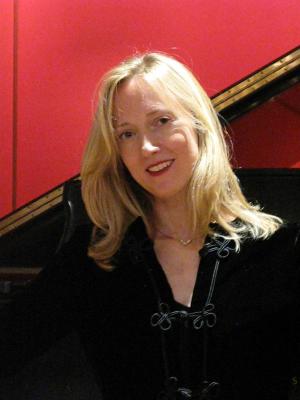 n such New York City venues as Carnegy Hall, Lincoln center, Avery Fisher Hall, Tavern on the Green, and many NYC Jazz clubs. She is an exciting, gifted and imaginative NYC Jazz pianist, composer, and arranger who uplifts the spirits, soothes the minds, and illumines the hearts with her beautiful tone, deep swing feel and soulful ideas.
Dizzy Gillespie's pianist and musical director Mike Longo says: "Gwen is both a talented pianist and composer, and is a rising star on the music horizon" and adds in the complimentary and ironic old Jazz phrase, "She will swing you into bad health". Gwen has performed with such Jazz notables as Ron Carter, Elvin Jones and Paul West to name a few.